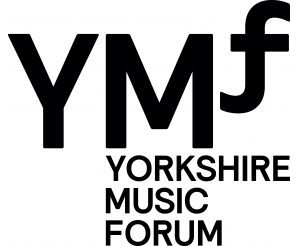 YORKSHIRE MUSIC FORUM is aimed at artists and producers, creators, talent development and music organisations as well as people who are looking to develop career or business opportunities in music.
The event is presented in association with Leeds Business Week www.leedsbizweek.com and Leeds 2023 www.leeds2023.co.uk and will take place on 12th October from midday to 6.00pm at Belgrave Hall in 1-1a Cross Belgrave Street, Leeds.
Leading music industry figure Dave Shack of Phantom Management will deliver the keynote address, while David Kittlety of Believe Digital, Nina Condron of Horus Music, Charles Fitzgerald of [PIAS], Vanessa Higgins of Regent Street Records and Olaf Furniss of the Music Tourist are among other industry representatives who will speak and participate in the panel discussions.  See Notes to Editors for full schedule.
Chris Tams, BPI Director of Member Services said: "The BPI is keen to support the numerous music business communities and events that are thriving outside of London, and we're delighted to partner with YORKSHIRE MUSIC FORUM and with Leeds Business Week to provide our members and people looking to develop career or business opportunities in music with access to the expert insight and extensive networking that will come with this exciting addition to our industry calendar."
Kate Hutchinson, General Manager for the Yorkshire Mafia, the organisation behind Leeds Business Week, commented: "Once again we are sharing excellent news which showcases how Yorkshire businesses are able to collaborate to the benefit of the wider professional community. Welcoming the BPI to Leeds Business Week to help deliver the YORKSHIRE MUSIC FORUM further enhances the many events that we have on offer and the number of sectors we are able to engage with.
"We would encourage anyone who works in the music industry or that has or would like an affiliation to the sector to take the time to attend this event and make it the success that it deserves to be."