The Business Confucius Institute at the University of Leeds
Seminar Sponsor and Exhibitor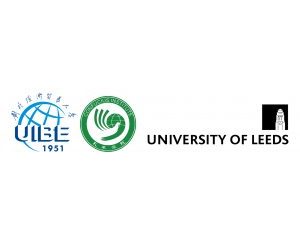 The Business Confucius Institute at the University of Leeds (BCI) promotes the understanding of Chinese language and culture in the UK, with a business focus on helping companies to communicate with Chinese customers more effectively.
Recent speakers at their events have included Professor George Yip speaking about China and Innovation, and James Kynge, Emerging Markets Editor for the Financial Times, speaking about China's role in the world. In November they will welcome Gordon Orr, former Chairman of McKinsey Asia, to give our Annual Lecture at the University of Leeds. Visit the website to see all our upcoming events.
Come and see them at the Customer Conference exhibition on Tuesday 9 October, where they'll answer your questions and discuss how we can help you. Don't miss their seminar where they'll discuss Chinese consumers and how you can attract them to your business right here in Leeds.
Visit them online:
F: @BCIUL