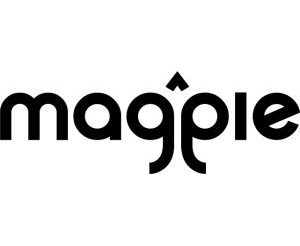 Magpie is a Meaningful Marketing agency. We choose to work with brands that want to generate social good and leave a lasting positive impact on the world.
We believe every brand has a real opportunity to be more meaningful for their audience and we make it our mission to work out how to build stronger emotional connections that turn communities into advocates.
Our branding portfolio spans high street stores, new product launches, food retail, tech companies, public and third sector organisations including NHS, Public Health England and many Universities. We especially love working with challenger brands and start-ups with big ambitions.
We see oursleves as enterprise educators, having mentored and supported over 100 start-up businesses over the past 6 years through brand, marketing and sales training. Brands we have worked with include a tech company that turnsover £3m+ and has launched internationally, a confectionery brand that went sky high (launching on airlines), an international tech education brand and a dog biscuit brand that found it's way to supermarket success.
Munro House
08 October 2018
09:30 - 16:30
Is your brand meaningful enough for your audiences? Are you reflecting the true value of your business? Are you on a high growth journey and need some strategic support?