Fleek Marketing
Event Partner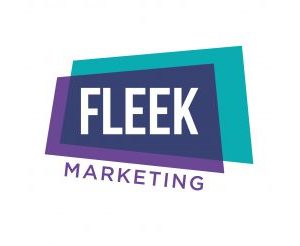 Jonny Ross is a digital strategist, working at Fleek Marketing. Fleek works with a wide range of B2B and B2C businesses, education/training providers and both public and third sector organisations.
Jonny has over 20 years experience in small business, and over 18 years' experience in digital online technologies. He specialises in digital and social media marketing, web design and search engine optimisation.
Jonny has a proven track record in delivering strategies and solutions that will drive the right audience to a company's website and enable the organisation to earn revenue from their site.
Jonny's commercial sector experience includes both B2B and B2C; retail, professional services, education, local government, property management and telecommunications.
In addition to our many commercial business clients that Jonny has worked with. Jonny Ross has also worked with schools, universities and training providers (including East Riding Council, York University, Sheffield Business School and Bradford University School of Management) on the development of new social media platforms and campaigns.
Jonny Ross is an experienced speaker and has devised and run numerous social media training events and strategy workshops for hundreds of people, including businesses and employees at all levels.
L: http://uk.linkedin.com/in/jonnyross
Printworks Bar and Kitchen
11 October 2018
08:30 - 10:30
Join Jonny Ross, SEO expert and a digital marketing specialist at Fleek Marketing, as he explores some of the questons around marketing through voice search.
Jonny will give an overview of SEO and voice search then share his insights on how voice is affecting search. He'll also discuss how businesses can change their digital strategy to maximise the opportunities.