Business Works UK Ltd
Event Partner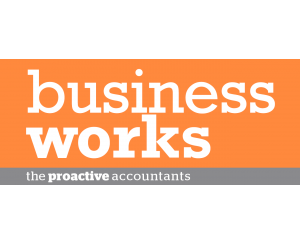 Jo is the owner of Business Works UK, a value based advisory service who solve real problems and needs for their clients. Our clients want more from their accountant than an end of year history lesson. They want to work with advisors who they trust to give them advice on their business. This is a long-term relationship strategy.
Jo started her accountancy practice after working for 20 years in industry as a commercial and management accountant. Jo wanted to create a business model which satisfied the needs of SME businesses. Having spent time working in big Blue Chip businesses, supporting decision making and improving profitability, Jo wanted to bring these skills to the SME's she represented too.
After being made redundant for the third time, Jo decided to set up an accountancy practice and be in charge of her own destiny. Jo considers herself a problem solver first and an accountant second which could often lead to her becoming bored with the routine of permanent roles after a couple of years. "I would generally take a role where there were problems to solve" says Jo, "often a lack of working processes, procedures and systems, but always an analytical challenge for me to get my teeth into. Once these were resolved and things were running smoothly, if I couldn't find something to challenge me within the organisation, I would end up looking elsewhere". With a growing business of her own and around 150 businesses that are represented by Business Works, Jo is never short of a challenge any more.
As well as doing the legal and compliance services, which are traditionally what is expected of an Accountancy Practice, Business Works supports and advises clients and coaches them to help them to achieve the dreams and goals they had when they started out in business.
T: 01132864486
Fusion Court
10 October 2018
18:00 - 20:00
Technology is moving so fast, it's hard to keep up. In this workshop attendees will learn how Cloud Accounting and Artificial Intelligence will change the way you work.