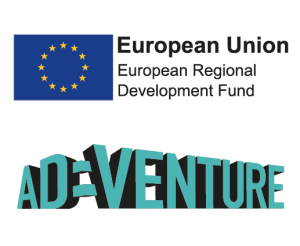 Providing expert help and advice to high growth businesses, AD:VENTURE is here to help your business reach its full potential. The programme delivers fully funded growth support to businesses in their first 3 years of trading and to people planning to start a new business. The services available include expert mentoring, events and workshops, specialist sector advice, access to finance and grant funding up to £25,000.

AD:VENTURE can support businesses in or locating to: Bradford, Calderdale, Craven, Harrogate, Kirklees, Leeds, Selby, Wakefield and York (within the Leeds City Region)

Is your business less than 3 years old?
Do you have ambitions to grow?
Are you trading with other businesses?
Are you based in the Leeds City Region or locating there?

Yes? Register online via www.ad-venture.org.uk/register to speak to an advisor and start your big AD:VENTURE

Please Note: ERDF Eligibility criteria does apply, and businesses in consumer retail (selling directly to the public), primary agriculture and nuclear decommissioning and education provision will not be eligible.