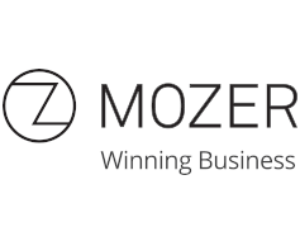 Winning business is hard work, time consuming, and challenging.
It can be difficult to take an unbiased view on whether or not you are looking at a real opportunity. Your company may not have the resource to dedicate to running a proposal. You may not have the right skills to present in front of a client.
Understanding and working on a solution in a time sensitive environment is a challenge. Add the need to stand out from the competition and the pressure can lead to errors from the outset.
Mozer knows how to deal with these pressures….successfully!
Contact Us:
E: alison@mozerconsulting.co.uk
T: 0776 118 5301
Aspire
11 October
12:00 - 12:45
You have dedicated significant time to developing relationships with current and target clients, you made it onto the tender list, and you got shortlisted to the presentation stage. A lot of effort has gone into this process. So why then turn up to the presentation with 52 generic PowerPoint slides that no-one rehearsed, and hope this will be enough to win?