VoicePower Ltd – The Speech Recognition People
Seminar Sponsor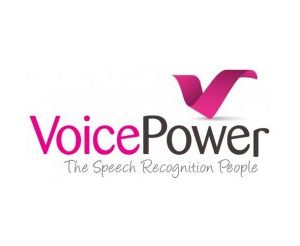 Established in 1993, VoicePower Ltd has been supplying speech recognition solutions and dictation products for more than 25 years. Our trainers are highly skilled in applying the power of speech to innovate productivity, accessibility and data flows in organisations through leading edge technology. VoicePower's solutions and training will give you back time whilst making you more efficient thus improving your profitability and bottom line.
To implement speech recognition software and digital dictation successfully, we combine our specialist knowledge and industry experience to provide a unique and personal service that ensures all of our customers receive the right solutions for their company, depending upon requirements. One size doesn't fit all.
We take the time to understand your company's unique challenges by using independent objectivity which comes as a breath of fresh air to many of our clients. Not only are we versed and experienced in the implementation and training of the speech solutions within your organisation but we can also help with resistance to new technologies and the communication channels which are crucial to the adoption.
We are certified partners for a host of leading manufacturers including Olympus, Philips, Nuance (Dragon) and Winscribe and all of our training is CPD accredited.
T: 01423 870476
Cloth Hall Court
10 October 2018
13:00 - 13:45
Come along and see a 'live' demonstration of the speech recognition solution – let VoicePower show you how you can save time and money, improve your client service and have an overall less stressful working life, all through using your voice!
Come along and let us show you the power of your voice, with a little help from our Dragons and VoicePower!