Corporate and Commercial Credit Solutions Ltd
Seminar Sponsor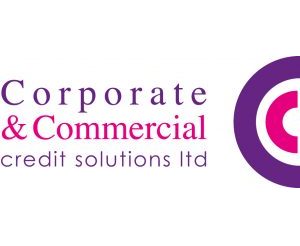 Using experts to manage your debtor book can improve important cash-flow into your business. This can lead to improved working capital, reduced borrowing, and a reduction in both debtor days and potential bad debt.
Often small and medium sized businesses think they don't need or can't afford a specialist Credit Controller!
This is where Corporate and Commercial can help.
Corporate and Commercial are a successful outsource credit control and debt recovery organisation. They pride themselves on offering high levels of service at a realistic price, across their entire portfolio, including:
Bespoke outsourced credit control solutions to all businesses, big and small.
Third party debt recovery actions on unpaid company invoices.
Court and pre-legal proceedings for all aspects of business.
Traces for absconded debtors and missing persons.
Service of Court and legal documents.
Our ethos to business is very plain, simple and easy to understand. Be fair and be honest.
Our aim is to continue to be the very best we can be through constantly upgrading our practices and procedures, consistent monitoring and review of the industry regulator's guidelines and the continual training of our colleagues.
Our goal is to ensure the prompt payment of our client's invoices.
Our guarantee is to maintain the business relationship between all parties.
T: 01535 654 594
L: www.linkedin.com/in/rob-lewis-corpandcomm/
T: www.twitter.com/corpandcomm
Cloth Hall Court
10 October 2018
11:00 - 11:45
Corp & Comm will present a fast paced, entertaining seminar using film clips and real-life anecdotes, to leave you feeling confident and equipped to maximise your chances of invoices being paid.