The Pentelow Practice
Seminar Sponsor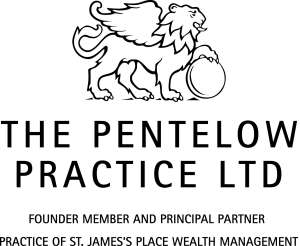 The world of finance is not everyone's cup of tea and managing your money can be a time-consuming headache, especially when you have enough on running your business.
The Pentelow Practice are wealth management experts and where acronyms like SSAS and SIPP may confuse you, in our practice we are strangely excited by them. From drawdown; balanced managed funds, with profits to inheritance tax. It's not Greek to us – but an opportunity to create wealth for you.
Between us, our varied experience, personalities and specialisms mean one of the team will suit your portfolio, whether that's personal savings, a private pension or an international corporate investment and everything in-between.
As a founding member and Principal Partner Practice of the acclaimed St. James's Place Wealth Management you are assured that our credentials are impeccable. Qualified and regulated to the highest levels, our understanding of how the complexities of legal, economic, political and tax issues affect your wealth is second to none.
We aim to show you how to look after your money, believing you've earned the right to enjoy it (and even spend some) and ultimately help you to protect your wealth, grow it and one day pass it on.
T: 0113 212 0715
E: pentelow.practice@sjpp.co.uk
Cloth Hall Court
10 October 2018
10:00 - 10:45
One of the biggest mistakes people make when they become self-employed is leaving behind valuable assets and failing to put yourself first in your new financial world.
In this seminar, Rob Pentelow of The Pentelow Practice will be sharing real life examples of how to tie up your financial trail, regardless of how long ago you became self-employed.