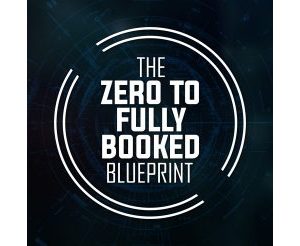 Honestly, I have a love/hate relationship with Linkedin. And Facebook. And Twitter. And cold calling / emailing. And networking. And all the other 'must do, must be' places to market and sell my services.
Can you relate?
A lot of people struggle because they don't know HOW to create the right kind of plan when it comes to finding new clients to grow their businesses. It's frustrating and a real headache. So, my goal is to change that. I've found a strategy and a framework for finding clients that works. It has also worked for others I've helped.
Imagine what it would be like to have a waiting list of great clients wanting to work with you, not have to worry about covering expenses, I mean, you could finally go on holiday with no guilty feelings!
I help you go from zero to fully booked. That's what I do.
Contact Us:
T: 07899622185