Well Met
Conferencing, Meetings and Events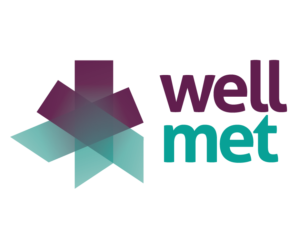 Well Met, Fed and Rested are a trio of services from Leeds Beckett University providing smart conferencing, hospitality and accommodation. We deliver a flexible and friendly service that is personalised for you and all for a clear price.
Why choose well met?
On your doorstep
Putting you at the heart of the UK, just 2 hours from London
Clear pricing
Only pay for what you need with packages tailored to you
Space dedicated to you
Room for 300 guests year-round and up to 3,500 over summer
Free superfast Wi-Fi
Lightning fast Wi-Fi to make great interaction easy   
Flexible and Functional Venues
Get the right space for your event with our range of flexible rooms
A Warm Yorkshire Welcome
Get proper hospitality with CSE and AIM Gold accreditation
On-site parking
VIP parking at Cloth Hall Court for event organisers and keynotes
Contact Us:
T: 0113 812 8555
Cloth Hall Court
10 October
16:00 - 20:00
Well Met, the conference service at Leeds Beckett University, will be celebrating the launch of its brand new conference centre at Cloth Hall Court, as well as its own 10th birthday.