Simply Customer
Walking in your customers' shoes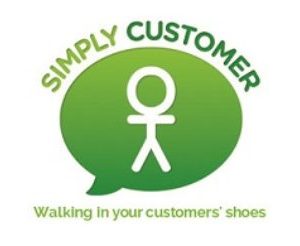 We came together as Simply Customer in 2014 having each spent years working separately and together improving the customer experience for large corporates. We each have different skills and experience which combine in Simply Customer to create a great team – passionate about and expert in improving businesses by building great customer experiences.
By looking at your business through your customer's eyes, we will map out the different journeys and experiences they will have as they go through your business. We quickly find the changes you need to make to your marketing and processes to attract more leads, convert more leads to sales, turn one off purchasers into loyal customers, reduce queries and complaints, and turn your customers into a great source of new business.
Contact Us:
T: 0113 892 1213
Aspire
10 October
10:00 - 10:45
Companies that offer great customer experience make more sales and have better customer retention than their competitors.