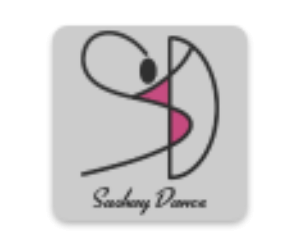 I'm Sarah, Director and Founder of Sashay Dance. I've always wanted to dance from as young as I can remember and at the age of 6 my Grandparents took me to Latin and Ballroom lessons, I loved the dance classes from the word go and I've never stopped dancing since!
I've taught dance since 2012 and became a qualified UKA Dance Teacher in 2015, I specialise in Latin, Ballroom and Salsa dancing.
In typical sods law fashion I got violently mugged on the way home from teaching my first dance class as a qualified teacher. I was left with bad concussion, followed by post-concussion syndrome and it took me a while to get my dancing abilities back to where they were before. I was battling with PTSD during this time and the only thing I could concentrate on was doing what I love…. dancing!
So that was my answer, I set up Sashay Dance in July 2016. I quickly discovered that the health benefits of dancing weren't just about burning calories and getting fit. Dancing personally helped me to focus on the present moment, feel happier, reduce stress/anxiety and was one of the things (along with some amazing EMDR treatment through the NHS) that helped me with my recovery from PTSD. The amazing health benefits of dancing prompted me to start the Sashay Line exercise dance class and run regular dance classes which everyone can benefit from.
Contact Us:
T: 07801 435665