Rradar
Legal freedom for business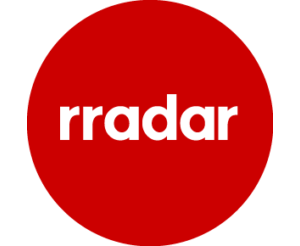 rradar is a law company with a difference. We help organisations to run their operations with minimal legal risk and maximum confidence, in full knowledge but without fear, of the laws surrounding them. Through our simple packaged service, we explain the rules and regulations in a business' specific situation, make the management of them understandable and easy and thereby help organisations to spot, manage and minimise potential legal issues, before they ever become a problem.
Our solicitors, lawyers and specialists also offer exceptional, cost-effective and efficient employment, HR, health, safety and environment, corporate and commercial legal advice, as well as dispute resolution, litigation and legal defence services, aimed at resolving concerns with the minimum of worry.
rradar's clients include a huge range of SMEs, national PLCs, charities, associations and other organisations, each benefitting from our market-leading selection of support tools (expert advice, informative training, digital downloads and guidebooks, online templates and documentation, plus a 24/7 crisis line and groundbreaking 'rradargrace' legal support app).
Businesses deserve a fairer experience of the law and we believe that through education, collaboration, expertise, innovation and a real personable understanding of an organisation, we can achieve this. rradar is not your traditional law firm and we are very proud of that.
Contact Us:
T:  01482 296 800