Live Strategy
You Creating Change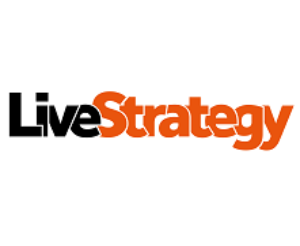 LiveStrategy bespoke programs deliver results faster and more cost effectively. They raise the level of engagement throughout the organisation and deepen understanding, improving execution and flexibility.
Using a top down/bottom up approach, combined with a rigorous method, ensures you leverage the talent and resources in your business to continuously capture market opportunities.
Strategy, leadership development and team building are seen as expensive luxuries for SMEs but as absolute necessities by the FTSE 250 and Fortune 500. We believe that is why FTSE firms are often able to maintain the' growth gap' when all the innovation and most of the GDP and tax is generated by SMEs.
Contact Us:
T: (0)771 547 5133
Aspire
11 October
10:00 - 10:45
A new approach to strategy to support disruptive innovation, big data analytics (the new oil) and Artificial Intelligence. How can Leeds can take advantage of the changes it brings?