Leeds Academic Health Partnership
Innovation through Collaboration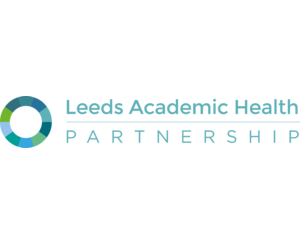 Leeds is at the forefront of some of the latest developments in areas ranging from digital and information technologies to molecular biology and workforce development and integration, and has set the ambition of becoming the best city in the UK to grow up and grow old in.
The Leeds Academic Health Partnership (LAHP) works to improve the health and wellbeing of the people of Leeds by engaging the educational and research capabilities of all three universities in Leeds with the health and social care system in order to speed up the adoption of research and innovation; creating inward investment, and raising the national and international profile and reputation of the city and LAHP member organisations.
Our ability to bring together a significant, yet structurally coherent, health and care system, with the city's wide-reaching and world-leading academic sector creates a powerful combination. Strong relationships distinguish the partnership and give it the ability to provide a "safe-harbour" where we can tackle new challenges head on, working together to ensure that solutions reflect the latest cutting-edge thinking and practice.
We are creating the conditions which will enable us to deliver sustainable innovation to improve health and wellbeing for the citizens of Leeds and beyond. We aim to create wealth to improve health by bringing investment into the city, both through greater involvement in national and international public sector programmes, alongside encouraging more private sector investment bringing jobs into the city, recognising that a major determinant influencing good health is employment.
Contact Us:
T: 0113 343 0712