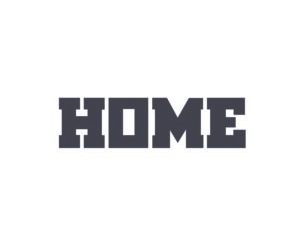 Hello. We're Home. We're a specialist integrated, advertising and marketing agency. Integrated because we have everything under one roof. Specialist because we have depth of knowledge where you really need it. Our people (aka Homies) are different and we're all experts in our own fields. But we're also a close-knit family who work together and play together. That's why we call it Home. Here we're all about engaging people. About finding new ways to help them interact with brands. And through all of it, we make sure our work does one thing above all else: perform. After all, we're here to help our clients sell their products, however we can.
HOME IS WHERE IT HAPPENS
We're a pretty modest bunch. But that won't stop us shouting about the things we've achieved for our clients. To start with, Campaign ranked us No 1 in the Top 30 Regional Agencies, and prior to that we were The Drum's No.1 Independent Agency in the UK. We're also Prolific North's No.4 Integrated Agency, and we've won back-to-back DADI awards in the Travel/Leisure/Sports Campaign category. As if that weren't enough, we're also a Google Premier Partner and RAR Recommended. In recent years we've been listed in The Sunday Times Virgin Fast Track 100 and been placed in the top 1000 companies to inspire Britain. So far, so very good.
Contact Us:
E: helloLeeds@homeagency.co.uk
T:  0844 576 8976
Lambert's Yard
12 October
16:00 - 17:30
Join us for a one-off talk featuring experts from Google, and award-winning marketing agency Home, on how to utilise video and maximise your marketing budget to reach your business goals.