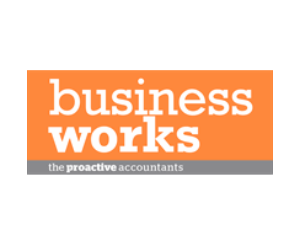 A firm of proactive accountants who are large enough to  offer the breadth of services you need, to the standard you expect, with the experience and qualifications to give you confidence in our ability; and also small enough to care about each and every one of our clients.
We are a friendly and approachable team, selected not only for our experience and qualifications, but also on our personality as we want our clients to enjoy interacting with us.  This, along with knowing that all telephone calls and emails to us are completely free, helps to encourage our clients to pick up the phone to their dedicated customer support accountant for help, support and guidance.  Experience has taught us that the more information our clients give us and the more they involve us in their decision making, the better our support to them can be.
Contact Us:
E: admin@businessworksuk.co.uk
T: 0113 2864486
Business Works UK
11 October
12:00 - 14:30
Growing from strength to strength
Meet at 5.30pm for sandwiches and networking. Seminar to start at 6pm. You will receive a goody bag worth £10 to take home.
Business Works UK
12 October
09:30 - 12:00
You may have only just had a thought about starting your own business, or have already put the wheels in motion. If you need to find out more about running your own business and the steps needed to start trading please join us for this informative session