The Business Confucius Institute at the University of Leeds
Leeds University Business School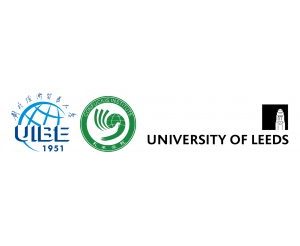 The Business Confucius Institute at the University of Leeds is one of only three Business Confucius Institutes in Europe. It is a non-profit public institution aligned with the Office of Chinese Language Council International (Hanban), partnered with the University of International Business & Economics in Beijing.
Activities that take place within the Institute include teaching Mandarinat different levels to students, staff and the general public, setting up Chinese language courses in community schools the conducting, running and preparation of courses for the HSK proficiency test. The Institute also arranges Chinese cultural activities and facilitates summer / winter camp for its students, giving them the opportunity to visit China and experience its language and culture first-hand.
Here at the Institute we also strive to promote business related activities by organising seminars, which provide both industry related academic research and business opportunities for Chinese and British businesses.  We also aim to boost trade by running short training courses in Chinese culture and etiquette for multinational and regional companies hoping to invest in China, as well as orientation courses for Chinese businesses hoping to invest in the UK.
Contact Us:
T: 0113 343 6727