Bailoran Solicitors
Our business is protecting yours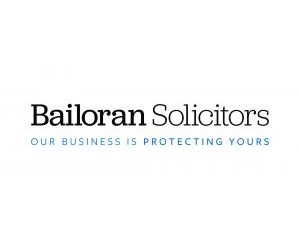 A Specialist Legal Practice.
Bailoran Solicitors acts for businesses and company directors specialising in Dispute Resolution, Company & Commercial Law, Debt Recovery and Company & Personal Insolvency.  These areas of expertise help us protect businesses from start to finish.
Aside from being legal experts, what Bailoran really prides itself on is caring about the outcome and costs for its clients. Our aim is to ensure that you see the value in the services we provide and that you are placed in a better position than before you met us.
We will make the effort to truly understand your business and will always set out a clear plan of what you want to achieve and advise how to do this in the most cost effective manner. We start at your desired outcome and work backwards to plan how this can be best achieved. We want your business to succeed and believe prevention is better than cure.
We are there to help you put contracts in place to reduce the risk of dispute, we will recover outstanding debts to help your cash flow, we will fight for you should a business dispute arise and we are there if the business fails and even afterwards to protect your interests as a former director.
Contact Us:
T: 0113 2660735