Aurora Tech Support
We solve I.T. challenges Enabling your Businesses to be as efficient as possible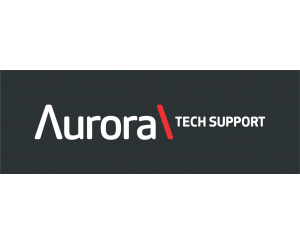 Service driven IT Support
We've been working with some of the UKs most IT dependent companies for 14 years from our offices in Leeds. We will come to your premises and provide an audit on your current network infrastructure, we'll have a chat in plain English and implement some common sense principles to guide your business in the right direction.
 We work hard to understand our customers requirements
Our systems have not only been built around increasing the reliability and efficiency of our clients IT Systems but service.
Positive results for your business don't just come from great IT Support but great Relationships, that's how growth happens.
 We exceed expectations and challenge others to do the same.
We don't just focus on fixing the immediate issues for your Business, we focus on implementing what we know about cutting edge and innovative companies to propel your Business it's efficiency and it's results.
Customer service and results are our number one priority
Everyone says it, we live it. The only way to find out if we put our money where our mouth is is to give us an opportunity.
We'll give you in return an account mangers Mobile phone number, out of hours IT Support and Proactive, world class and a common sense approach to IT Support for your Business.
 We build lasting client relationships that thrive
You've worked hard to bring the right staff members in to help drive your Business. And you're not going to jeopardise that with your Suppliers too, that's why our corporate family will work hard to build great relationship with yours.
Contact Us:
E: darren@auroracomputers.co.uk
T: 01937586888
The Pit
09 October
13:00 - 15:00
It can be a Dark world out on the internet, and navigating it well is starting to become an Art.