AD:venture
Delivering expert help and advice to high growth businesses from start up to expansion, AD:VENTURE is here to help your business venture reach it's full potential.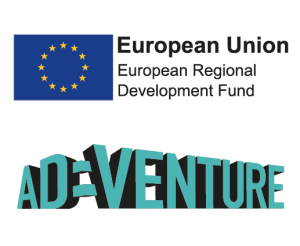 The AD:VENTURE programme provides dedicated support to eligible young and new businesses who have strong growth ambitions.
Delivering across the Leeds City Region, the AD:VENTURE programme offers a comprehensive and innovative mix of tailored business support to boost growth and develop businesses in their early years. Support includes:
A full business start-up programme, with assistance in those early set up stages and business planning
One-to-one support – you can access a dedicated business advisor to guide your growth journey and to help you develop your business plan
Workshops targeted to develop skills that will help drive business growth – in topics such as HR, Strategy, Cash flow forecasting, Branding, Marketing, Innovation and Research and Development
Entrepreneur Knowledge Exchange (EKE) – expert University partners will support you to solve business problems using the shared experiences and insight of a small group
Business incubation space and services
Support to find out more about sources of finance including start up and growth grants
Contact Us:
T: 0845 524 0210
Everything you need to know to run a successful business. Held on Wednesday 11th October, The Festival of Business is a day dedicated to everything you need to know about running a business – HR support, Financial advice, GDPR, etc. Made up of 36
seminars, and a small exhibition, The Festival of Business has the capacity to seat 2000 individuals.
Aspire
11 October
11:00 - 11:45
You're ready to take your company to the next level, but for most businesses, especially the younger business and start-up, this usually means you'll be looking for an injection of investment capital.
Aspire
11 October
13:00 - 13:45
What does a high growth business behave like? What are common characteristics of the companies who rocket from start-up to global player in a matter of months?